Sessions and fees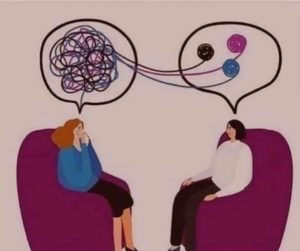 I work with adults, children and adolescents both short and long term. I'm interested in helping children and young people process feelings of anger, bereavement/loss/separation, low self-esteem, depression, anxiety and experiences of child adversity.
I have spent a great portion of my life, working with children of various ages in an educational setting and now wish to support children in a therapeutic setting.
With adult clients I have worked with a variety of issues such as: anxiety, depression, low self-esteem, abuse (emotional, neglect, physical, sexual, financial…), trauma, loss, relationships, anger.
I offer a free 20mins assessment call to see if we can work together.
Sessions are on a weekly basis or fortnightly dependent on client needs and will be reviewed at the end of each session. 
Each session lasts 50-60mins with the fee of £50.
Sessions are face to face, via phone call or online counselling.
Please note I cannot work online with children under the age of 10.
I can't offer online counselling with this age group, but  I can offer online support interacting with both you and your child. 
Online counselling services I offer are the following: online call with or without videoing and instant messaging.